Restaurant Pix!
Louisiana Restaurant Pix!
Every year, my friend, Bob, and I go to New Orleans between the Christmas and New Year holidays. Since Hurricane Katrina, it has been especially grim traveling around the city. This past visit though, we did see some of Orleans and Jefferson parishes making a comeback. There were flowers blooming again and houses being remodeled. We used to travel Highway 1 all the way to Grand Isle State Park and Highway 23 to Venice, where the oil companies are based. Not anymore. Now, we are traveling west toward Lafayette and southwest to New Iberia. We usually stop at Crawfish Town USA, just north of Breaux Bridge. You can always get your fill of crawfish and enjoy some good zydeco music. Another stop of ours is at the Conrad Rice Mill in New Iberia. We usually stock up on pecan and brown rice, hot sauces, and their Bay Island Secret Sauce. Our good friend, Dudley, works at Drago's Seafood Restaurant in Metairie. They have the best charbroiled oysters basted in butter garlic sauce, which has become their signature dish. Our best breakfast is eaten at the Tic Toc Cafe, also in Metairie. They and Drago's were a few of the restaurants that were able to stay open after the hurricane. Before we leave town, we always stop at the local supermarket and stock up on local products, which we cannot find anywhere else. Then, we can enjoy Louisiana the rest of year, until we go back again.
And, as the locals say, "Laissez les bon temps roulez."
Bob showing off his tray of crawfish. Yum, yum.


Bread pudding for dessert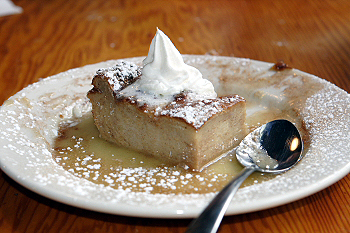 Crawfish Town USA specialty platters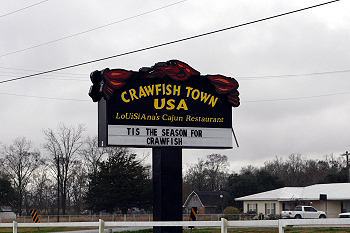 Dudley and Bob


Dudley and Debbie


Bob, Joyce and Pete enjoying food and
conversation at Drago's Seafood Restaurant


Debbie, Bob, Joyce and Pete


Drago's sign after Hurricane Katrina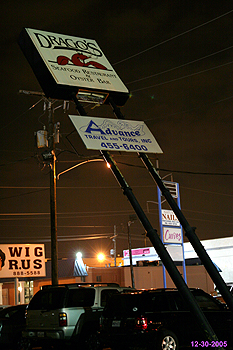 Favorite breakfast restaurant


Rip's Seafood Restaurant is located at 1917 Lakeshore Drive, Mandeville, LA. It sits on the shore of Lake Ponchartrain. We arrived just in time to see a great sunset over the lake.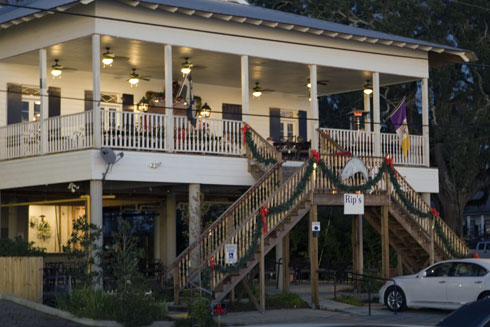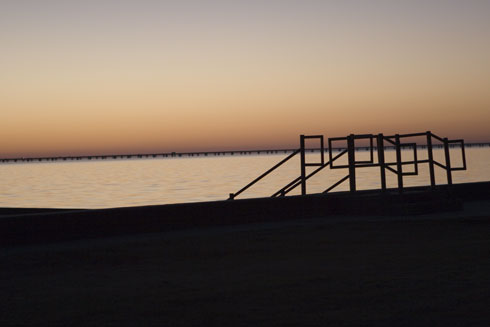 Bob, Debbie and Nancy eating at Drago's


___________________________________________
Other cool stuff.
Canon Digital Photo Professional - An online tutorial shows you how to edit and process RAW files.
Hale Family Tree - This website provides genealogy information on the Hale family of Spencer County, Indiana. As a sideline, it also includes the Hayden family of Vanderburgh County, Indiana.