Concert Pix!
Knuckleheads Saloon and Play Place Pix!
Knuckleheads Saloon and Play Place
Located in the East Bottoms of Kansas City, Missouri, sits the converted 1887 boarding house along the Union Pacific railway. From 1997 to 2004, owner Frank Hicks operated the F.O.G. Cycles shop to rehabilitate motorcycles. In 2001, he opened the blues and honky-tonk music venue, naming it in honor of the Three Stooges. In 2008, he opened the Gospel Lounge, a Wednesday night Christian service and music jam. Also in 2008, Knuckleheads won the "Keeping the Blues Alive" Blues Club award given to one venue each year by the Blues Foundation.
The Scott Holt Band hails from Tennessee.
Band members are
Scott Holt (guitar), Dan Eubanks (bass), and Marshal Weaver (drums)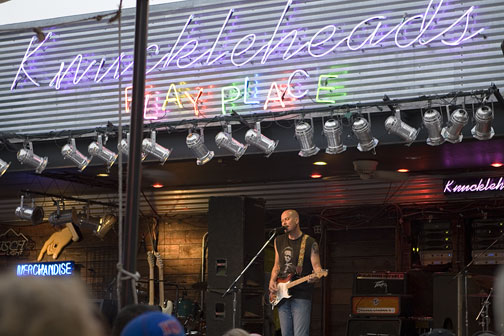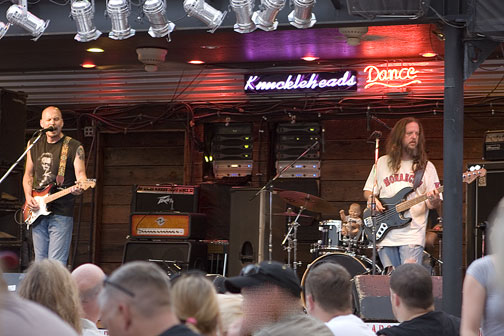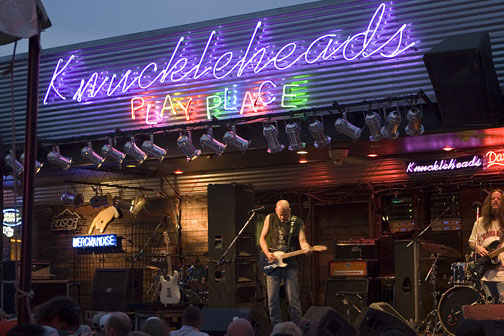 French-Canadian, Anthony Gomes was born in Toronto and learned to play the guitar when he was 14-years-old. His awards include the Buddy Guy's Legends "Best Unsigned Blues Band" and BluesWax "Blues Artist of the Year."
Ana Popovic was born in Yugoslavia and currently lives in the Netherlands. Her band members are Roni Jonker on bass guitar, James Pace on keyboards, and Stephane Avellaneda on drums.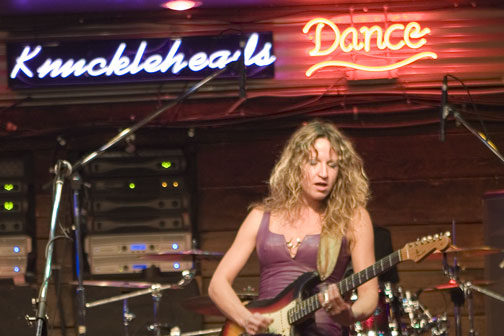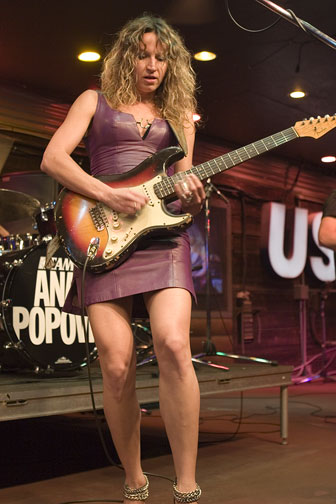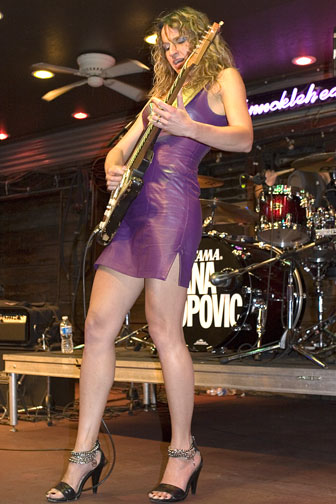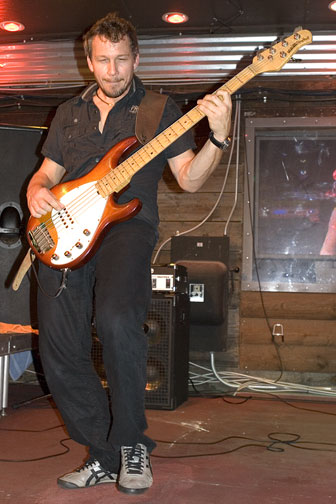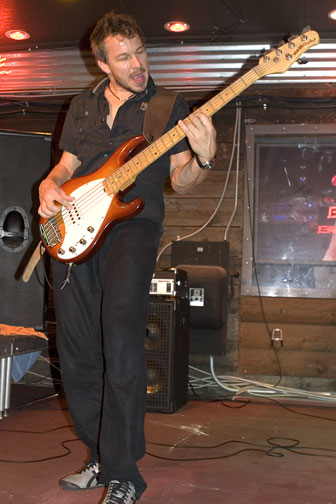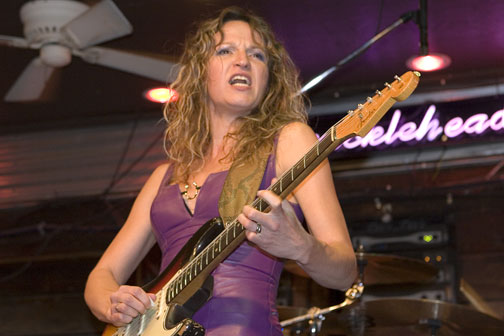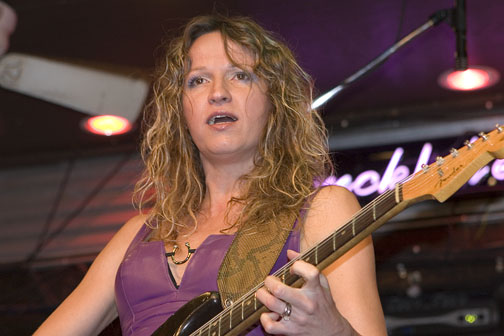 After working with several bands, Walter Trout began his solo career in 1989 and established himself as a staple of the International blues scene. His band members are Rick Knapp (bass), Sammy Avila (keyboards), and Michael Leasure (drums)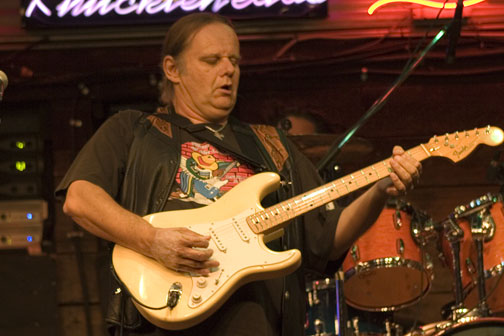 Jam session with Anthony Gomes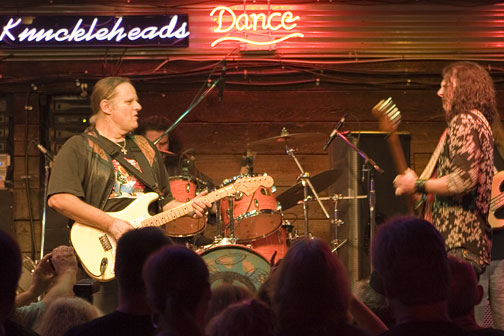 Across the street on the side of the building of
Mid-City Collision Repair, is a pentad of blues icons.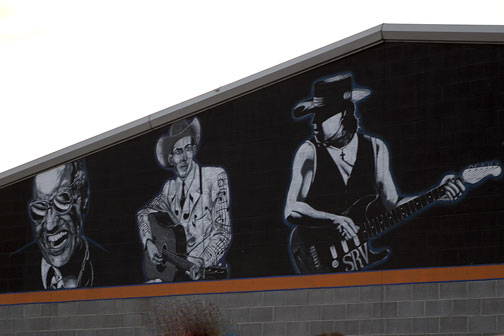 Ray Charles, Hank Williams Sr., and Stevie Ray Vaughan

Stevie Ray Vaughan and Elvis Presley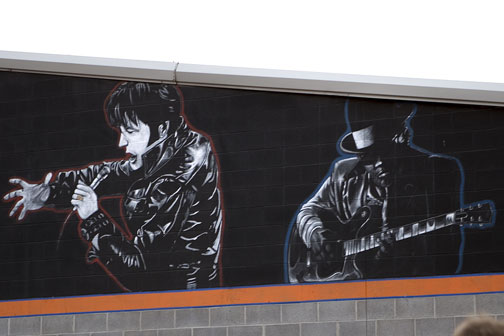 Elvis Presley and Albert Smothers
2715 Rochester Street, Kansas City, Missouri
816-483-1456
Google directions from Independence Avenue
Google directions from City Market
___________________________________________
Other cool stuff.
Canon Digital Photo Professional - An online tutorial shows you how to edit and process RAW files.
Hale Family Tree - This website provides genealogy information on the Hale family of Spencer County, Indiana. As a sideline, it also includes the Hayden family of Vanderburgh County, Indiana.